Smart TVs: the World at Your Fingertips
Smart TVs: the World at Your Fingertips
Welcome back folks. Today I've got an exciting entertainment-related discovery to share with you. As I'm usually a late arrival when it comes to the modern developments of the consumer world, it may be less of a discovery for you, but nonetheless it could just be right up your street. I'm talking about Smart TVs, and how you can create your very own with the use of an Amazon Firestick and a little bit of software called Kodi. This means you get to spare the expense of having to shell out a lot of your hard-earned cash just to buy a fully set up product presented and marketed as a Smart TV. Most people these have a flat screen or LED screen TV in their homes, so converting your existing TV into something that would otherwise cost a small fortune is entirely achievable, if you have the know how – and that's what I'm here to share with you today.
I rarely have free time these days if I'm completely honest, but when I do switch off at the end of a day I generally sit back and browse YouTube videos for online tutorials, watch a movie from a memory stick lent to me by a friend or if the mood takes me I'll crack a cold beer and have an hour or two playing guitar. Any of these options are fine with me and as long as I get my work done between adequate meals and sleep I'm generally a happy chappy, especially as the weekend approaches.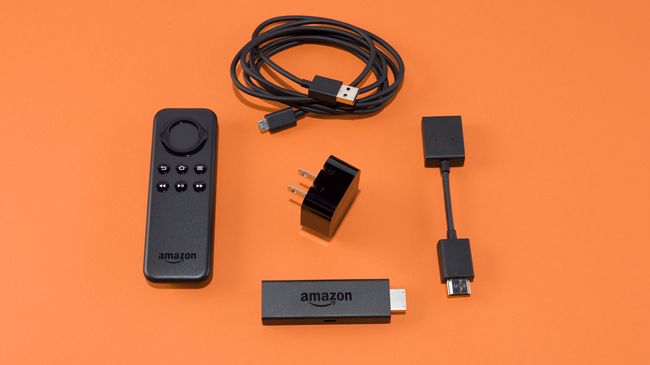 But with that said, I've recently stumbled across a new phenomenon, which could change my evening's entertainment for the better - forever. I've had a pretty good 42-inch LED TV for just over a year now. I have no cable, no satellite connection, and no aerial, so I only use it for connecting a USB stick to watch movies from, a menial existence I know. However, what if I told you that to transform your existing flatscreen TV into a Smart TV you would only need a spare HDMI port at the back of your existing TV and a small device that's no bigger than an ordinary USB stick? Well it's true. The not so big a secret is with the use of what's called an Amazon Fire Stick. It's small, exceptionally powerful, comes with its own remote to add to your comfort and convenience, and with a price tag around $35 dollars it's most certainly worth chancing a meal out simply for the hours and hours of mind-boggling entertainment you'll be getting. It connects flush to the back of your TV set through HDMI and uses one of your spare USB ports for power, so whether you have your TV sat atop something or wall-mounted the fire stick will be hidden away working its magic.
How it Works
Browsing channels and selecting your content of choice is all achieved via the remote and a series of built in apps. Like its competitors, the Fire Stick can be restricted somewhat by the software. But this is where the magic really happens. Those who are mildly tech-savvy will have no problem at all here, while those that aren't will only be a phone call away from someone who is, such is the way of the modern world. Basically, you need to download and install a magical little piece of software called Kodi, formerly known as XBMC. Kodi is basically an open-source media player, designed specifically for home entertainment. It's completely free and is constantly evolving as coders from all over the world contribute to its enhancement and general perfection on a regular basis. As for its function, Kodi basically pulls your chosen content from a vast array of sources and servers and pushes to you a perfectly assembled high quality streamed package of content directly to your living room. The user interface is not only simple to use, it's incredibly exciting too. The layout and the animation behind each selection and the way things are displayed is very futuristic.
The real exciting part though is that you can watch pretty much anything. I know that doesn't really help much, but do you remember when you first acknowledged just how powerful the internet was and how you marveled at the fact that you can learn about absolutely 'anything'? Well imagine if someone who had no concept whatsoever of the Internet asked you what you can do with it? It's the same kind of concept: movies of all genres, old and new (available to watch the moment they're released), kids stuff, documentaries, TV shows, music, history, sports, nature, cartoons, black & white classics, cooking channels, specialist channels, you get the picture.
So there you have it, it's as easy as one, two, three. All you need to do now is click on http://www.for-sale.co.uk/amazon on and get it plugged in and setup, sit back and enjoy, as the world now is quite literally, at your fingertips.
Until next time..